[vc_row type="in_container" full_screen_row_position="middle" scene_position="center" text_color="dark" text_align="left" overlay_strength="0.3″ shape_divider_position="bottom"][vc_column column_padding="no-extra-padding" column_padding_position="all" background_color_opacity="1″ background_hover_color_opacity="1″ column_shadow="none" column_border_radius="none" width="1/1″ tablet_text_alignment="default" phone_text_alignment="default" column_border_width="none" column_border_style="solid"][vc_custom_heading text="Staff" font_container="tag:h2|text_align:left|line_height:40px"][vc_column_text]
Paul DePompo, Psy.D., ABPP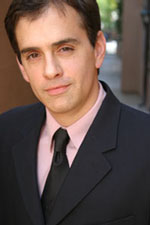 Dr. Paul DePompo is a clinical psychologist, author, speaker and the founder of the Cognitive Behavioral Therapy Institute of Southern California. For over a decade, Dr. DePompo has utilized his no-nonsense approach to successfully treat adults and adolescents with short-term methods that provide long-term results. As an expert in cognitive-behavioral therapy, DePompo identified a need for evidence-based treatments that could be effective for his clients so that they could not only feel better following a session, but that they would have the best possible outcomes long after treatment has ended: example protocols such as: Social Anxiety, General Anxiety, Trauma, Depression, CBIT for Tourette's Syndrome, OCD and more.
DePompo is Board Certified in Cognitive Behavioral Therapy, is a Diplomate of the Academy of Cognitive Therapy, and is the director of the only affiliated training center of the Albert Ellis Institute in California training professionals in CBT.  He frequently appears on television and consults with Hollywood studios regarding psychological matters. DePompo is a frequent contributor for Huffington Post, Redbook, Reader's Digest, The Hill, Bustle, Glamour, Woman's Day and Men's Journal. He was certified and trains professionas in PCIT & PC-CARE  by UC Davis, CAARE Team. He attended NYU while earning his Bachelor's degree and earned his Master's and Doctoral Degrees at the California School of Professional Psychology.  

____________________________________________________________________________________
Misa Butsuhara, LMFT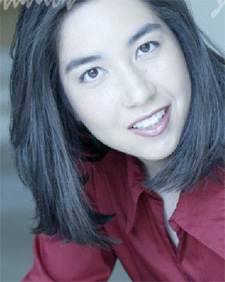 Misa Butsuhara specializes in CBT and working with Couples as well as those affected by issues of Infidelity. She is a published author, researcher, and specializes in working with couples and families with issues related to infidelity, addiction, divorce-transition, and strengthening a relationship with marital check-ups. She attended Fordham University, where she graduated summa cum laude and with honors, having conducted her own research study on objective mood measures. She went on to attend Pepperdine University, earning her Masters degree in Clinical Psychology with an Emphasis in Marriage and Family Therapy. Misa worked as a therapist at the Pepperdine University and College Hospital in Costa Mesa, conducting individual, group, and family therapy sessions.
---
Cassandra Moore, LMFT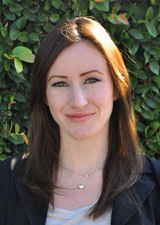 Cassandra Moore specializes in CBT, Parent-Child Interaction Therapy (PCIT) and Comprehensive Behavioral Treatment of Tics (CBIT) and provides individual, family and group therapy to treat a variety of disorders including ADHD, mood disorders, Tourette/Tic Disorders, defiance, eating disorders, and anxiety disorders.  Cassandra has more than 9 years of experience treating children 2-8 years old and their families with Parent-Child Interaction Therapy. Cassandra is certified in PC-CARE through the UC Davis CAARE team and CBIT through Tourette Syndrome Behavior Therapy Institute (TS-BTI).  Attending The University of California Irvine, Cassandra received a Bachelor's of Arts in both Psychology & Social Behavior. Cassandra went on to receive her Master's degree in Clinical Psychology specializing in Marital and Family Therapy through The Chicago School of Professional Psychology. She is a frequent blogger on mental health issues related to children and families www.CBTIofSoCal.com/blog
[/vc_column_text][/vc_column][/vc_row]